PAST / { Form to Feast } Korean Banchan Bowls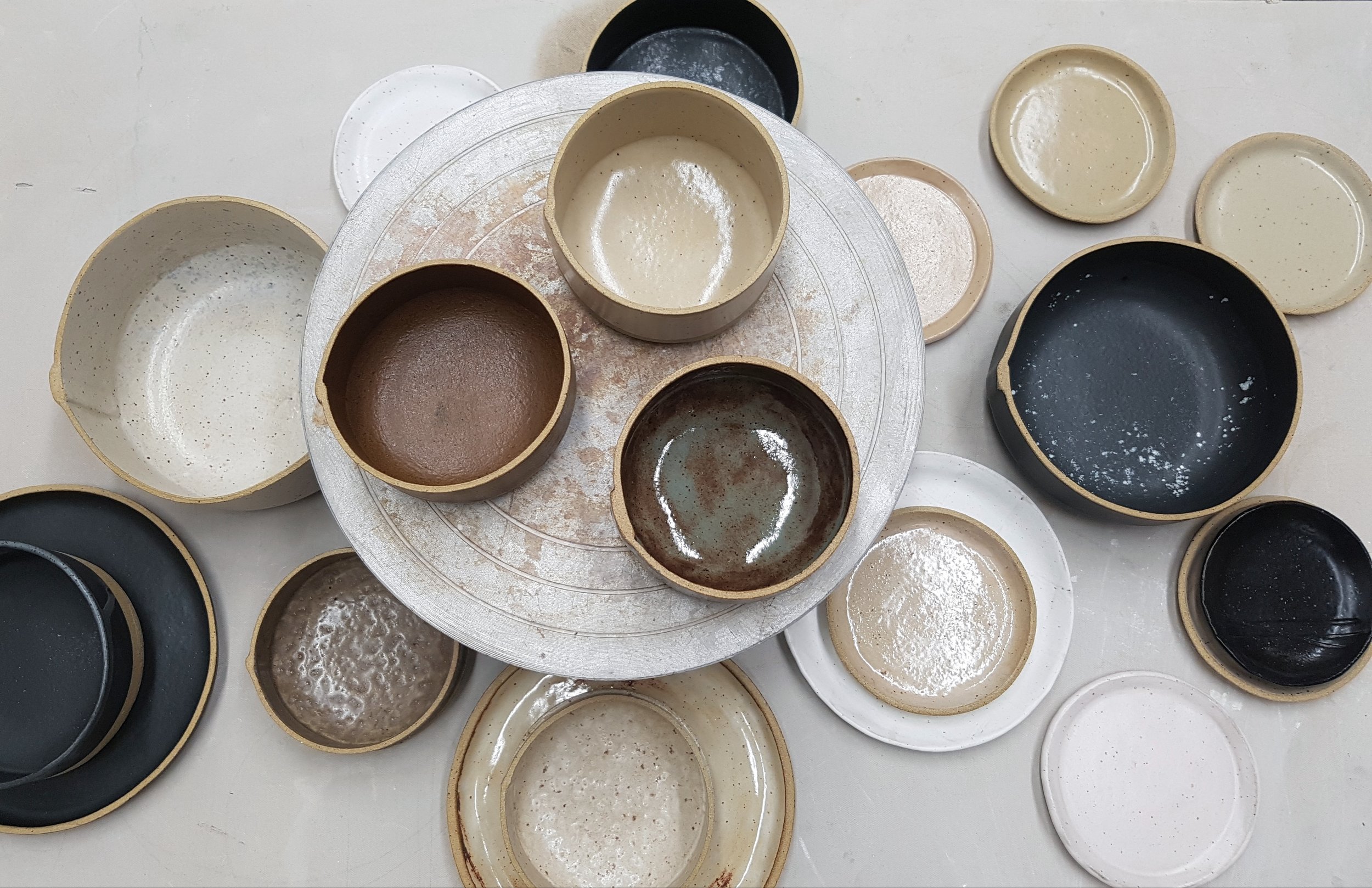 PAST / { Form to Feast } Korean Banchan Bowls
A workshop and feast hosted by Eikcam Ceramics
3 day course / 2 hour sessions
Sat. May 12 + 19 + 26 / 10AM-NOON
Form to Feast is a hands-on workshop that combines a hand built clay practice with a celebratory shared meal. It will take place over 3 consecutive Saturdays or Sundays, where you will be guided through the creation of 4-6 wares. On the last day, we will serve traditional Korean Banchan (side dishes) with a bowl of warm rice.
To register via email, please send your full name, workshop title, workshop time/date, and an e-transfer of the full cost to objecthandmadestudio@gmail.com. We will confirm receipt within 24 hours.
-OR-
Process directly via the shop buttons below:
sold out
In the first session, we will go over design, preparation of the clay, and then spend some time creating your 4 to 5 small bowls/plates. We'll offer you some basic techniques and design options in creating simple pieces that will serve your Banchan.
By the second session, your wares will be fired to a bisqued state, which means they are ready for glazing! We have a range of options for glazing, and you're welcome to approach with a minimalist eye, or with every colour of the rainbow. Once you're finished, we'll glaze fire your pieces, which will cure your wares making them food safe.
In the third and final session, your beautiful wares will be fired and ready to filled. We will present your wares with Korean Banchan to be enjoyed with your fellow makers. We will serve rice and warm Korean tea with your meal and guide you as you taste each appetizer.
Please let us know of any food allergies you have. We are offering a meat and vegan based meal and everything will be prepared naturally gluten free.
MEET THE INSTRUCTOR
Eikcam Ceramics is a home decor collection, designed and handmade by Vancouver artist/designer, Grace Lee. Most of Grace's work lends a sense of naturalness and whimsy, which serve as functional pieces for the table or home.
The artist's approach to design remains a kind of layered simplicity. She often combines different textures with hues and colours to complement the form, shape, and functionality of the piece.